Premier Green Cleaning – Jackson Hole Cleaning Services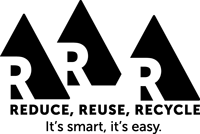 Premier Green Cleaning is one of the most established residential and commercial Jackson Hole cleaning services and the only company that uses 100% green cleaning materials at no extra cost. We are proud to meet the qualifications to be a RRR (Reduce, Reuse, Recycle) Business Leader in Teton County.
Premier Green Cleaning was founded in 2006 by longtime Jackson resident Monay Olson, who quickly transformed her one-woman enterprise into the valley's premier full service, eco-safe cleaning company now employing more than 50 people. Her business and its purpose to provide cleaning with a conscious is her passion and that has translated to Premier's success and its positive impact on its staff, clients, the community and the planet. With a solid commitment to the use of green cleaning agents and sustainable business practices, when you choose Premier Green Cleaning you're not only getting an incredible clean — you're also doing your small part to protect the Earth in general, and specifically our environment here in the Jackson Hole area.
Types of Cleaning Jobs
From Hoback to Moran,* Premier cleans more than 250 households and 50 businesses — from the smallest of offices to the Center for the Arts — and additionally supplements the housekeeping staff of numerous hotels and resorts in the valley. Other areas of focus include real estate transition cleaning, construction maintenance, and completion cleaning, and seasonal deep cleaning of high-traffic daycare centers and other businesses. Our uniformed, English-speaking staff is highly trained, licensed, bonded and insured, prompt, and dedicated.
We understand that choosing to get your home or business professionally cleaned is something that is important to you so you want to make certain the job is done right — a meticulous, sparkling transformation. With our competitive pricing and enviable reputation, Premier Green Cleaning aims to meet your every need, whether you require a one-time, deep clean or weekly service. Book today for a customized cleaning plan — and leave the mess to us!
*Cleanings are also available in Victor, Idaho, and Alpine (Wyoming) on specific days.