Premier Green Cleaning is launching the Clean + Disinfect initiative to assist local Jackson Hole businesses in ensuring confidence and safety of clients, customers and employees alike during this global pandemic.
Now more than ever keeping your businesses fully disinfect and clean is imperative. Premier Green Cleaning is here to help. We have increased our cleaning measures that are in alignment with the CDC guidelines. In combatting the resilience of COVID-19, we are using specialized cleaning products and equipment including residential foggers and electrostatic machines for Commerical spaces. We have updated our sequences to ensure we are cleaning high touch areas consistently.
Our customizable commercial cleaning plans for small business are proposed to you based on your individual needs. Our proposed cleaning plans are meant to keep you, your team and your clients safe.
Our goal is to provide businesses with stellar cleaning service that leads to them having the time they need to really focus on things that really matter.
Let's keep those doors open!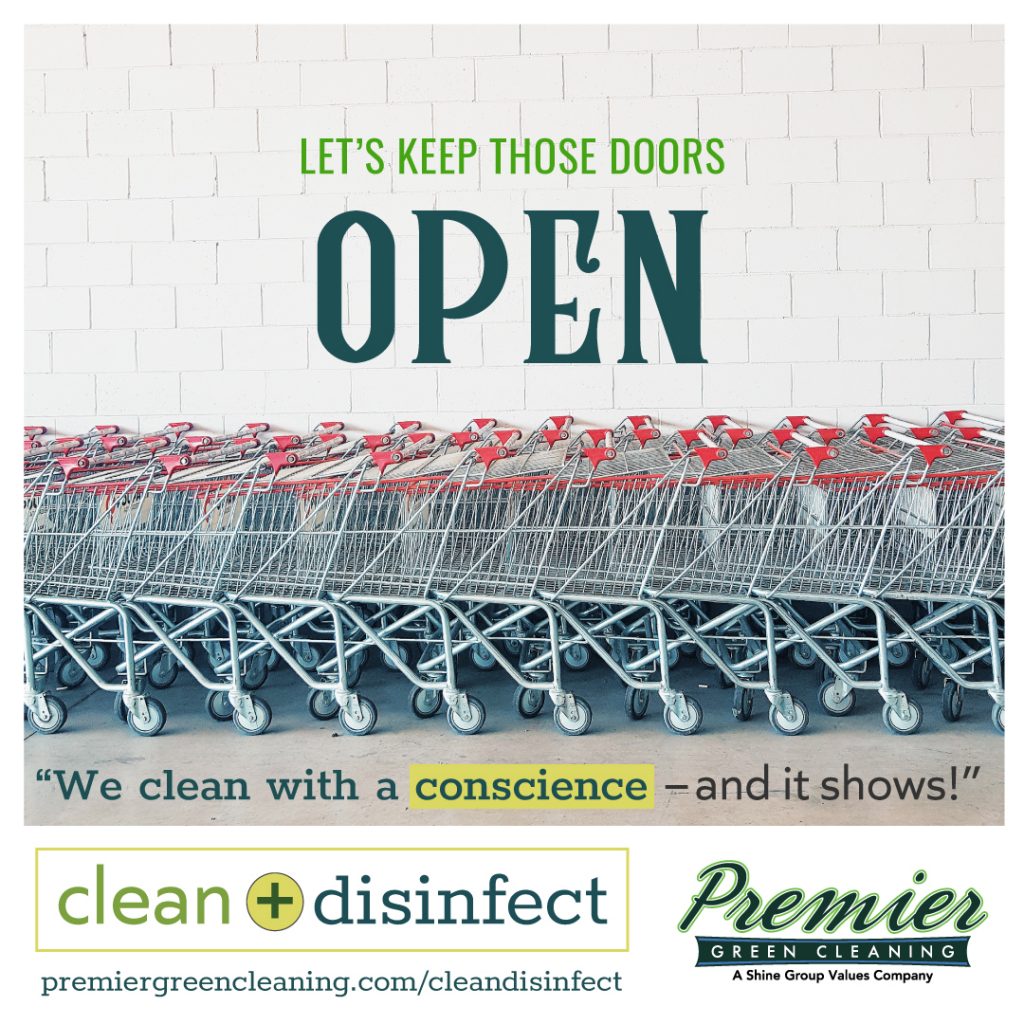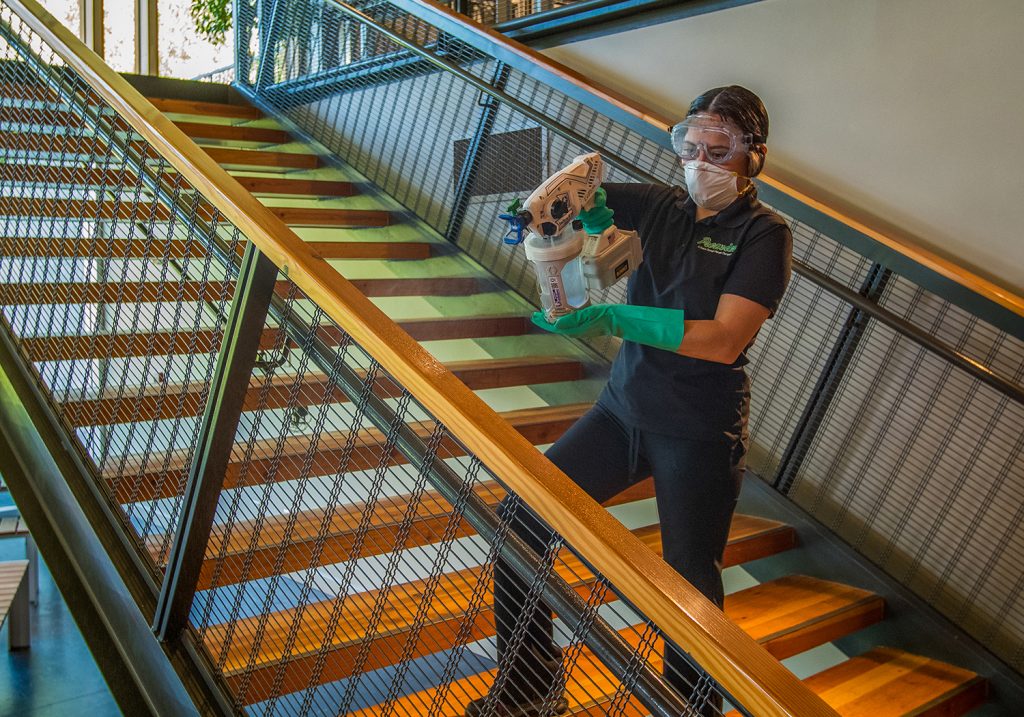 We clean with a conscience — and it shows!
Disinfecting Sprayer Technology
We introduced our SaniSpray technology in June 2020 that helps make our job of disinfecting even more efficient and effective. Spray-and-wipe methods are not only inefficient, but also ineffective at providing proper dwell times and complete coverage of disinfectant.
Read more about the increased measures Premier is taken in the time of COVID.
Our team is dedicated to providing our cleaning services in the safest possible manner through consistent hand washing and utilizing personal protective equipment such as face masks, gloves, and booties worn over crocs.
We strive to use the very best products and equipment on the market which includes non-toxic, biodegradable cleaning materials while more equally utilizing products that disinfect with a 99.9% effective rate.
Interested in the Clean & Disinfect Initiative?
Fill out the form below and we will contact you to get started.