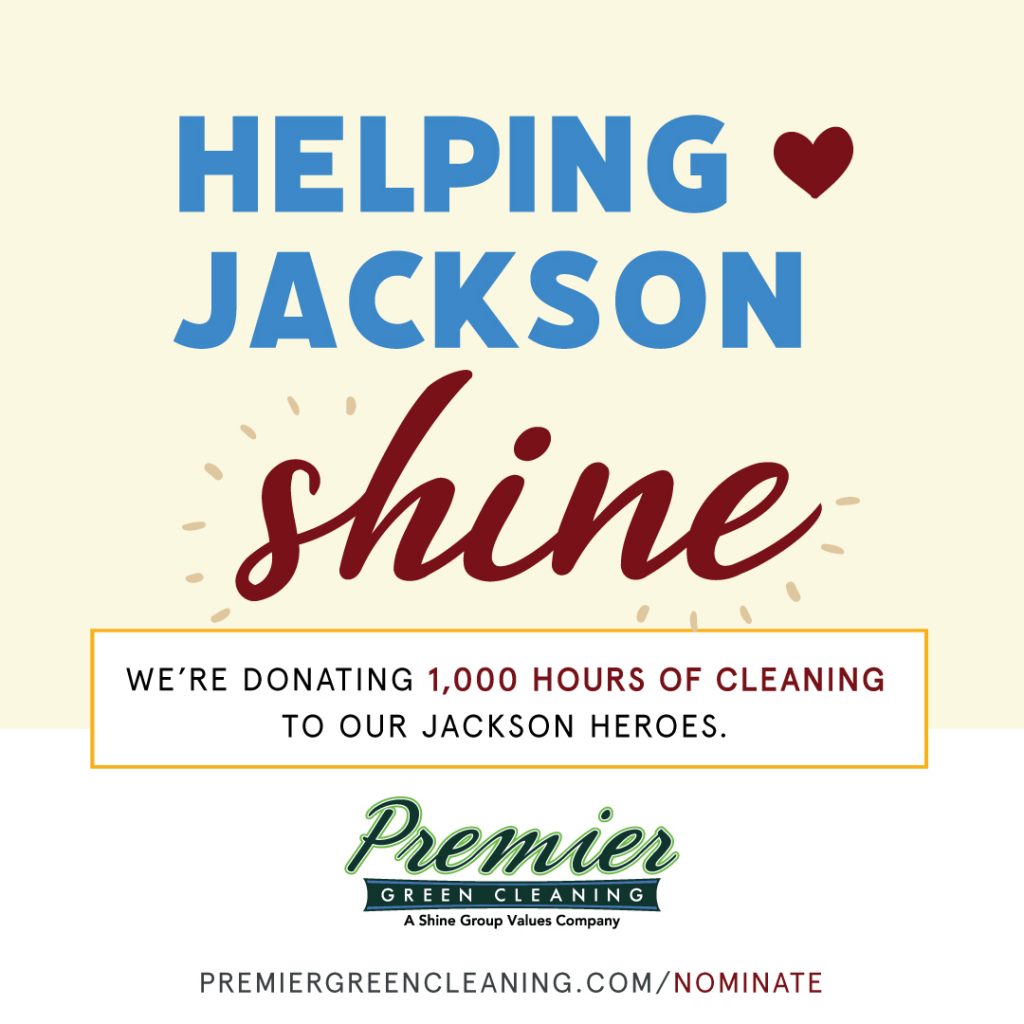 A message to the Jackson Hole Community – 1000 complimentary cleaning hours 
One way to reduce the chances of COVID-19 transmission is to keep surfaces clean. Premier Green Cleaning is doing everything we can to help on that front. Many in our community are fighting the good fight to properly social distance, provide assistance to those who are struck financially by this crisis, and working on the front lines at our healthcare centers. Our Premier team would like play our part to help ease the burden.  
We will be donating 1000 complimentary cleaning hours to the heroes of our community both sung and unsung. This includes local non-profits and organizations that are connecting and supporting the Jackson community. We will be providing deep cleanings and disinfectant services to their offices and workspaces. Aside from these organizations we are also hoping to identify individuals who have made a significant impact in assisting the community through this pandemic, whether they are healthcare workers, volunteers, or other essential business employees helping to keep the town afloat. Nominations can be made through our Nominate a Cleaning form on our website.
Our cleaning staff will clean and disinfect all areas such as offices, bathrooms, common areas, counters, door handles, shared electronic equipment (like tablets, touch screens, keyboards, phones), focusing especially on frequently touched surfaces. We will be continuing to minimize our exposure for both our employees and our clients through precautionary measures including gloves, masks, booties, self sanitization, as well as limiting our employees to one location per day. Our cleaning procedures will be directly adhering to the CDC guidelines for Cleaning and Disinfecting Community Facilities. Cleanings for the essential businesses and non-profit organizations will be completed while they are closed or during non-operational hours if the spaces are still being used.
Premier Green Cleaning a Shine Group Values Company.